Best Rate Available from $250
Includes Continental Breakfast
The Sophisticated Choice
Among Hotels in Chelsea, NYC
Echoing the style of the Chelsea Fashion & Flower districts and the urban sophistication of NoMad, Hotel Hayden stakes its claim as the hippest boutique hotel in NYC. This modern, pet-friendly hotel sits amid the City's progressive renaissance and the city's 24/7 bustle. With a comfortable room, a buzz-worthy rooftop bar, and a fresh Greek restaurant, Hotel Hayden is your place to be.

We Promise: Your Safety is Our Priority.
Find Out More
Chelsea Flower District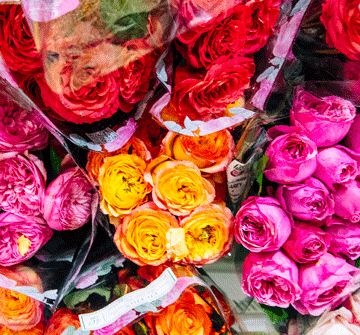 With storefronts filled floor-to-ceiling with yards of luxe fabrics, sidewalks overflowing with fresh flowers and New York's largest concentration of art galleries, you'll know it the second you stumble into New York City's oh-so-stylish Chelsea.
Learn More
Rooftop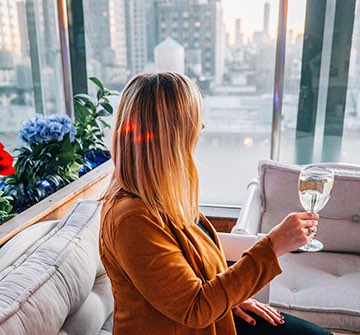 Perfect for pre- and post-dinner cocktails accompanied by spectacular skyline views, Hayden Rooftop is imbued with the atmosphere of the Greek islands.
Learn More

Rooms
Our guest rooms are a nod to the style that surrounds us. Colorful, eclectic, effortlessly fashionable, right down to the custom color-block headboards.
View all
I came to NYC for a weekend with my girlfriend and we came across this newly renovated boutique hotel. The lobby was brand new and is beautiful. The receptionists were extremely friendly and even though we were early they gave us an available room. The hallways had a really nice mural and brand new carpet. The room was very large and we had plenty of space for our suitcases and clothes. This is a great boutique hotel that has large rooms for a great price! I highly recommend this hotel!

- Samchris92. Chicago, Illinois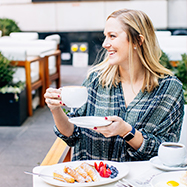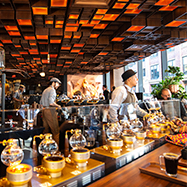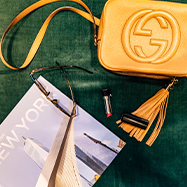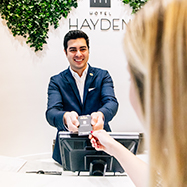 Specials
Book your stay